Appliance control panel packing solution
Steel container with textile dunnage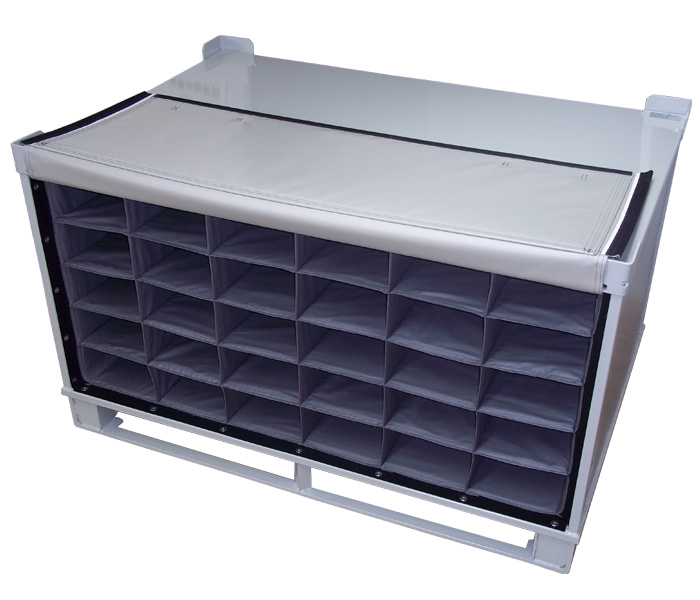 Category: Interior Platform: Steel Containers
Surface finishing: Glossy, Plastic
Steel container packing solution for an appliance control panel.
The dunnage is made to work with automated system with sensors to recognize each compartment. It is made with high precision sewing techniques to minimize shelf alignment deviation.
The container is equipped with a cover to protect the components from unwanted debris and dust during transportation and storage.